About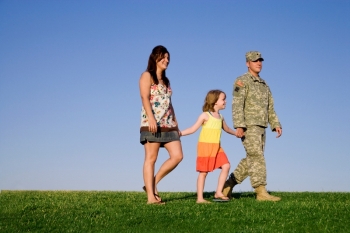 Measuring Communities is a social indicators initiative aimed at shaping community efforts to support military and veteran families. Our approach is linked to the Community Blueprint, which community and military experts developed to define key elements communities need in order to provide adequate support for military-connected families. Measuring Communities' goals are to:
begin to develop systems of indicators that address military "friendliness" in communities;
compile information across government agencies and make it available to local communities in a maximally-useful manner; and
help to propel dialogue about which indicators should be attended to and measured.
Ultimately, we aim to focus and propel community action, help communities track their progress, and sustain attention to military issues. Our website contains maps, tables, and charts that deal with military and veteran-related concerns. Before using any of our features, we recommend you start by going through some tutorial guides found under
Resources
. There are
map specific tutorials
, as well as a
printable PDF
that covers specific tool features so that you can get the most out of your experience.
Collaborators:
Military Family Research Institute (MFRI) at Purdue University
: Through research and outreach, MFRI works closely with collaborators to improve the lives of service members, veterans and their families as they manage challenges and opportunities unique to the military-affiliated lifestyle.
Purdue Center for Regional Development (PCRD)
: PCRD seeks to pioneer new ideas and strategies that contribute to regional collaboration, innovation and prosperity.