Behavioral Health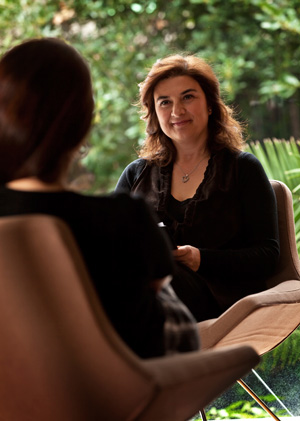 Military and veteran families may face behavioral health challenges related to their military service. Many government, nonprofit and private organizations are committed to expanding behavioral health choices for these families. Commitments to supporting such options play an important role in building healthy communities.
Behavioral Health Indicators
Our interactive tools can display:
VA Behavioral Health Centers(vetCenters) by county;
SAMHSA-identified substance abuse treatment programs by county;
SAMHSA-identified mental health treatment programs by county;
Star Behavioral Health Providers (SBHP) by county;
Behavioral Health Professional Shortage Area (HPSA) by category;
Behavioral Health civilian providers accepting TRICARE insurance by county and zip code; and;
Veteran and Non-Veteran Suicide Rates by State.

How to Navigate
Example By Map
Example By Table
Example By Graph
Explore
By Map
By Table
By Graph
Indicator Definition and Data Sources
VA Behavioral Health Centers
Definition: Location of veteran centers which provide counseling services in the state.
Source/Date: Department of Veterans Affairs/2018
View: Map or table
Map Display: Location
SAMHSA-identified Substance Abuse Treatment Programs
Definition: The Behavioral Health Treatment Services Locator is a product of SAMHSA's Center for Behavioral Health Statistics and Quality (CBHSQ).
Source/Date: Substance Abuse and Mental Health Services Administration/2018
View: Map or table
Map Display: Location
SAMHSA-identified Mental Health Treatment Programs
Definition: The Behavioral Health Treatment Services Locator is a product of SAMHSA's Center for Behavioral Health Statistics and Quality (CBHSQ).
Source/Date: Substance Abuse and Mental Health Services Administration/2018
View: Map or table
Map Display: Location
Star Behavioral Health Providers (SBHP)
Definition: Location of counties with SBHP registry providers
Source/Date: Star Behavioral Health Providers/2018
View: Map or table
Map Display: Dot density
Behavioral Health Professional Short Areas (HPSAs)
Definition: Health Professional Shortage Areas (HPSAs) are designated by HRSA as having shortages of mental health providers and may be geographic (a county or service area), population (e.g., low income or Medicaid eligible) or facilities (e.g., federally qualified health centers, or state or federal prisons).
Source/Date: U.S. Department of Health and Human Services/2017
View: Map or table
Map Display: Thematic
Behavioral Health Civilian Providers Accepting TRICARE Insurance by zip code
Definition: Selected behavioral health providers, such as marriage and family therapists, who accept TRICARE insurance by zip code. TRICARE is the health care program for military and veteran beneficiaries.
Source/Date: HealthNet Federal Services, United Healthcare, Humana/2018
View: Map and table
Map Display: Dot density
Veteran and Non-Veteran Suicide Rates by State
Definition: Suicide numbers and rates of suicide among veterans and non-veterans by state. The statistics contained herein are derived from the US adult population 18 years or older (see resources for more information).
Source/Date: Department of Veterans Affairs, US Department of Defense, National Center for Health Statistics/2014
View: Table
Map Display:None