Legal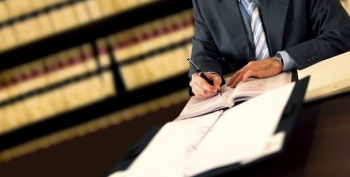 Conditions of military service may add additional challenges for military members, veterans and their families when it comes to legal issues. Communities with resources that provide up-to-date, accurate information for them can help minimize their stress and anxiety over such matters. Specialized court services are also important assets, since they recognize and engage with their unique needs.
Legal Indicators
Our interactive tools can display:
Veteran Treatment Courts by state
VA-accredited civilian attorneys by county; and;
USERRA Case Statistics.
How to Navigate
Example By Map
Example By Table
Example By Graph
Explore
By Map
By Table
By Graph
Indicator Definition and Data Sources
Veteran treatment courts
Definition: Veteran treatment courts are judicially-supervised courts that offer veterans alternatives to incarceration.
Source/Date: Data located at the website of each state's justice department and Justice For Vets/2018
View: Map or table
Map Display: Location
VA-accredited civilian attorneys
Definition: Accreditation means the authority granted by VA to representatives, agents, and attorneys to assist claimants in the preparation, presentation, and prosecution of claims for VA benefits. 38 C.F.R. § 14.627(a).
Source/Date: Department of Veterans Affairs/2018
View: Map or table
Map Display: Location
USERRA Case Statistics
Definition: USERRA is a Federal Law that protects service-members' and veterans' civilian employment rights. It protects reservists and veterans from discrimination in the workplace based on their military service or affiliation. This is a tally of all USERRA cases, as well as the percentage of USERRA cases resolved.
Source/Date: Department of Labor/2016
View: Table
Map Display: None