Medical Care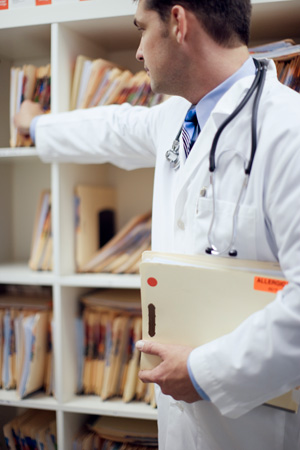 Connecting military-affiliated members and their families with appropriate health care can be a challenge. While generally resilient, even the strongest of these families can be physically impacted as a result of military service and stress. Communities can provide resources that help, and military and veteran families benefit from specialized facilities and providers who are dedicated to their well-being.
Medical Care Indicators
Our interactive tools can display:
VA healthcare facilities available in the state;
Number of civilian providers who accept TRICARE insurance by zip code;
VA medical care benefits;
Primary Care Health Professional Shortage Area (HPSA);
Veteran disability ratings; and;
Insurance coverage by age and type by county.
How to Navigate
Example By Map
Example By Table
Example By Graph
Explore
By Map
By Table
By Graph
Indicator Definition and Data Sources
VA healthcare facilities available in the state
Definition Veterans Affairs (VA) Health Care facilities, hospitals and community-based outpatient clinics.
Source/Date: Department of Veterans Affairs/2018
View: Map or table
Map Display: Location
Number of civilian providers who accept TRICARE insurance by zip code
Definition: Selected primary care providers (such as those in family practice, general practice and pediatrics) that accept TRICARE insurance by zip code. TRICARE is the health care program for military and veteran beneficiaries.
Source/Date: HealthNet Federal Services, United Healthcare, Humana website listings/2018
View: Map or table
Map Display: Dot density or thematic
VA medical care benefits
Definition: Data is by county for: individual VA patients; medical expenditures; total expenditures per veteran by year; and VA patients per 100 veterans.
Source/Date: Department of Veterans Affairs/2010-2017
View: Map, table or graph
Map Display: Thematic
Primary Care Health Professional Shortage Area (HPSA)
Definition: Health Professional Shortage Areas (HPSAs) are designated by HRSA as having shortages of primary care, dental care, or mental health providers and may be geographic (a county or service area), population (e.g., low income or Medicaid eligible) or facilities (e.g., federally qualified health centers, or state or federal prisons).
Source/Date: U.S. Department of Health and Human Services/2017
View: Map or table
Map Display: Thematic
Veteran disability rating
Definition: Number of veterans per county with various disability ratings ranging from 0-100 percent. Veterans are assigned disability ratings of 10, 20, 30, etc. percent.
Source/Date: Department of Veterans Affairs/2017
View: Map or table
Map Display: Thematic
Insurance coverage by age and type by county
Definition: Listing of population by age with various types of insurance coverage including TRICARE and VA. Also lists the percentage with no insurance coverage.
Source: U.S. Bureau of the Census, American Community Survey/2009-2016
View: Table
Map Display: None